Fortnite Font Generator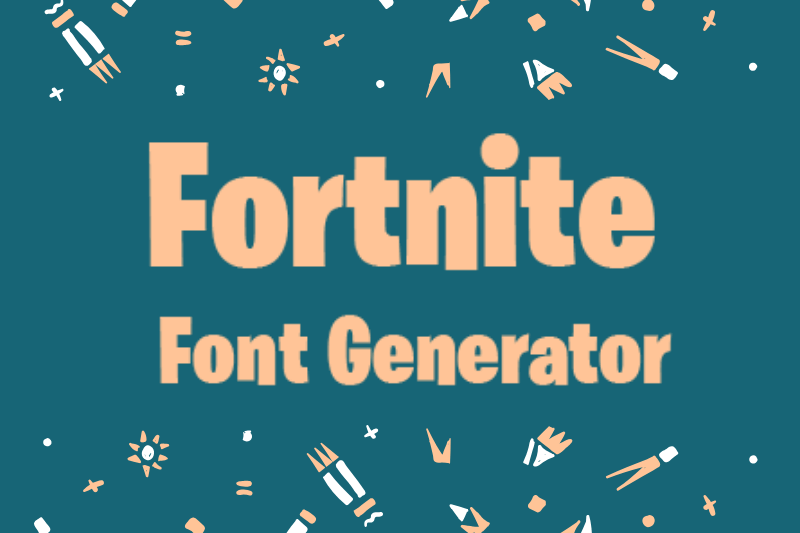 What is the Fortnite Font?
There are hundreds of thousands of diverse fonts, and the list endures to grow every day. Out of this pool of fonts, we have selected the right font for you. If you are in search of the Fortnite font which was first used in Fortnite poster then your hunting is going to end because we have that font. The fortnight Font name is one of the well-known font types, basically, it was first formed for Fortnite Game Logo in 2017. It gets known in the shortest time and most importantly, all over the world. The Fortnite Video Game Font is the most eye-grabbing font which looks beautiful on posters.
Font Family
Fortnite font belongs to an amazing font family, it was actually designed by Tal Leming. The Fortnite Logo font family is created for a video game which was developed by Epic Games and released in 2017. The game is based on the shooter - survival format in which there are up to 100 players, those fights to be the last person surviving players online. This was a popular game and this success also increased the demand for logo font. The Fortnite Logo font has an appealing and attractive style.
Fortnite Font Generator
There are twenty different stylish and graceful styles in this gaming font. Each style is unique and looks great, font designer has made something amazing in terms of sketching and designing. Because of popularity, this font is on top of the mind of its users. If you want to generate Fortnite font free of cost, you are in the right place. We have this beautiful font listed on our website so our visitors can easily generate images with Fortnite font without getting confused to find it. Whether you are a developer or a designer who wants to use Fortnite font in the poster, brochure, headings or anywhere, you are welcome to generate and download it from our website. The text image generating and downloading procedure is really easy and quick.
Ways to use Fortnite Font
The Fortnite logo font is just perfect to use in different designs, most importantly in logos, headings, brand names, Banners, Book cover, Titling, etc. It is being used for countless designing purposes, the reason is that it has wide corners, heavy strokes, and semi-dense letterforms. You can use it wherever you think it will look more attractive. Fortnite Text Font is a well-known typeface that can be used in various branding printing activities. There are several style variations in this particular font so your design will stand apart from others. Download this font and show some uniqueness and attractiveness in your designing related work.
Write Your Text
Pick Font Size
Choose Text Color
Choose background Color
Text Preview
Fonts Pool text Generator is Awesome tool.
Generate Text Using More Font Styles
Text generated by us for you