Korean Font Generator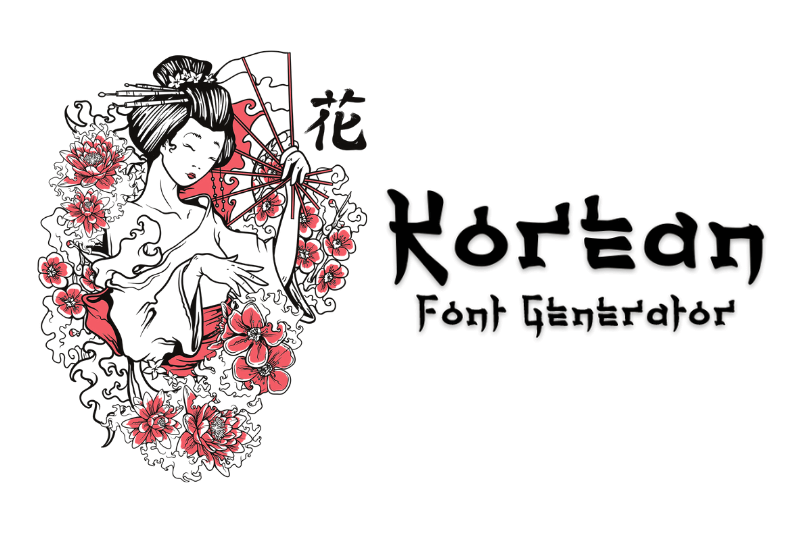 Korea, a vibrant and culturally rich country, is known for its unique and captivating typography. With its beautiful characters and calligraphic strokes, the Korean language has inspired a wide range of design projects. From traditional artwork to modern graphics, the Korean font adds a touch of elegance and authenticity to any design that incorporates it. The popularity of Korean culture worldwide has increased the demand for Korean fonts and typography.
About Korean Font
The Korean font encompasses a diverse range of styles, each with its distinct characteristics. Traditional Korean fonts, such as "Batang" and "Gungsuh," exude a sense of heritage and convey a feeling of timelessness. These fonts feature delicate strokes and intricate details, reflecting the artistry and craftsmanship that are deeply rooted in Korean culture. On the other hand, modern Korean fonts often showcase a more contemporary and streamlined design, appealing to a younger generation and complementing sleek and minimalist aesthetics.
Korean Font Generator
The Korean font generator has emerged as a valuable tool. Using the Korean font generator is quite an easy process. Users can input their desired text, select the font style, adjust the size, and instantly preview the results. This empowers individuals to customize the Korean font to align perfectly with their creative vision, ensuring that the typography enhances the overall aesthetics of their design. The Korean font generator offers convenience and accessibility, enabling designers to incorporate the beauty of Korean typography into their projects effortlessly.
Write Your Text
Pick Font Size
Choose Text Color
Choose background Color
Text Preview
Fonts Pool text Generator is Awesome tool.
Fancy Font Generator
---
Generate Text Using More Font Styles
Text generated by us for you