Naruto Font Generator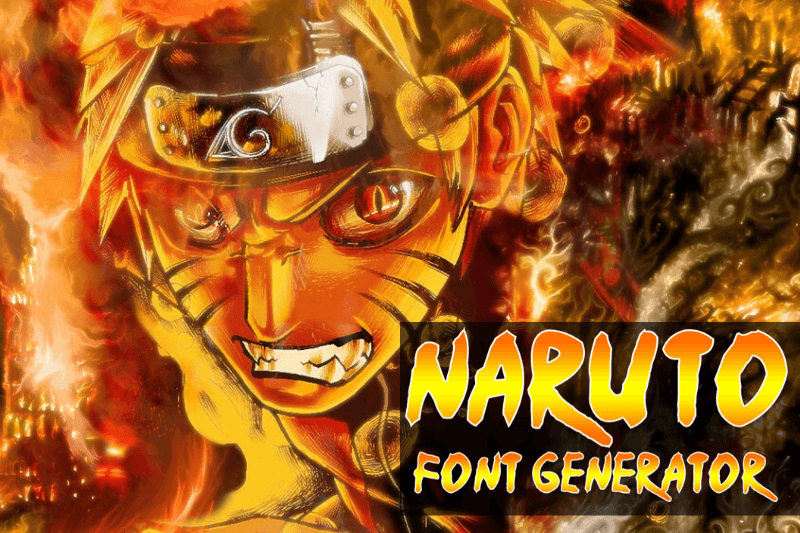 Naruto, created by Masashi Kishimoto, is a popular manga and anime series that has captured the hearts of fans worldwide. Known for its action-packed storyline and memorable characters, Naruto has become a cultural phenomenon. The typography associated with Naruto adds to its visual identity and reflects the spirit of the series.
About Naruto Font
Naruto font is commonly known as "Naruto Font" or "Ninja Naruto Font." It features bold, angular letterforms that resemble Japanese calligraphy. The letterforms are sharp and dynamic, reflecting the energetic and fast-paced nature of the Naruto series. The font captures the ninja world's essence and the characters' adventurous spirit. Its unique style has made it instantly recognizable and closely associated with the Naruto franchise.
Naruto Font Generator
For fans and designers who want to incorporate the Naruto style into their projects, the Naruto Font Generator is an exciting tool. This online generator allows users to generate text in the style of the Naruto font by simply inputting their desired text. The Naruto Font Generator is also a valuable resource for designers working on Naruto-themed projects.
The generator offers various options to customize the typography, including font variations, sizes, and effects. The Naruto Font Generator provides a platform for fans to add a touch of ninja magic to their creations.
Write Your Text
Pick Font Size
Choose Text Color
Choose background Color
Text Preview
Fonts Pool text Generator is Awesome tool.
Fancy Font Generator
---
Generate Text Using More Font Styles
Text generated by us for you