Nasa Font Generator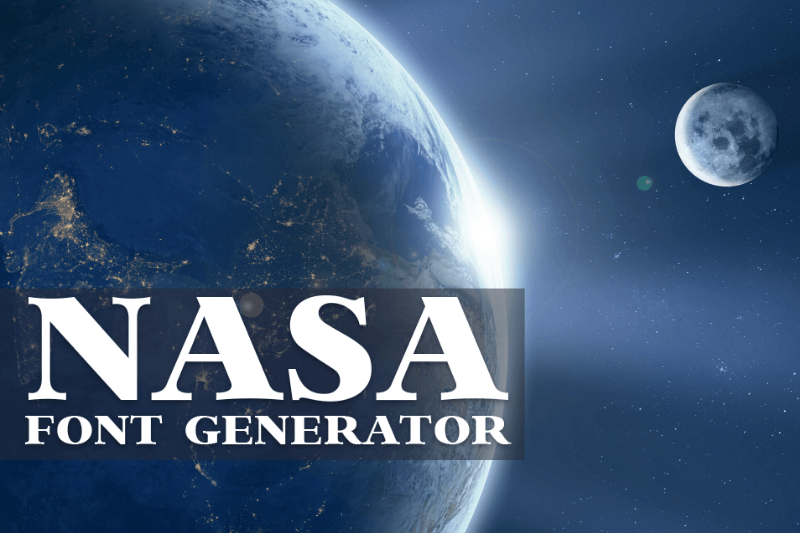 NASA, the National Aeronautics and Space Administration, is a renowned organization at the forefront of space exploration and scientific discovery. With its distinct typography, the NASA logo is instantly recognizable and has become an iconic symbol of human achievements in space.
About NASA Font
NASA logo font is known as " Helvetica." It features sleek, futuristic letterforms that give a sense of innovation and technological advancement. The letterforms are clean, streamlined, and bold, with a distinctive "swoosh" element extending from the "A." The NASA Font captures the spirit of space exploration and scientific progress, reflecting NASA's mission to push boundaries and explore the unknown.
NASA Font Generator
The NASA Font Generator is an exciting tool for fans and designers who want to incorporate the NASA style into their projects. This online generator allows users to generate text in the style of the NASA Font by simply inputting their desired text. The generator offers various options to customize the typography, including font variations, sizes, and effects. The NASA Font Generator allows fans to add space-inspired magic to their creations.
Write Your Text
Pick Font Size
Choose Text Color
Choose background Color
Text Preview
Fonts Pool text Generator is Awesome tool.
Fancy Font Generator
---
Generate Text Using More Font Styles
Text generated by us for you