NYC Subway Font Generator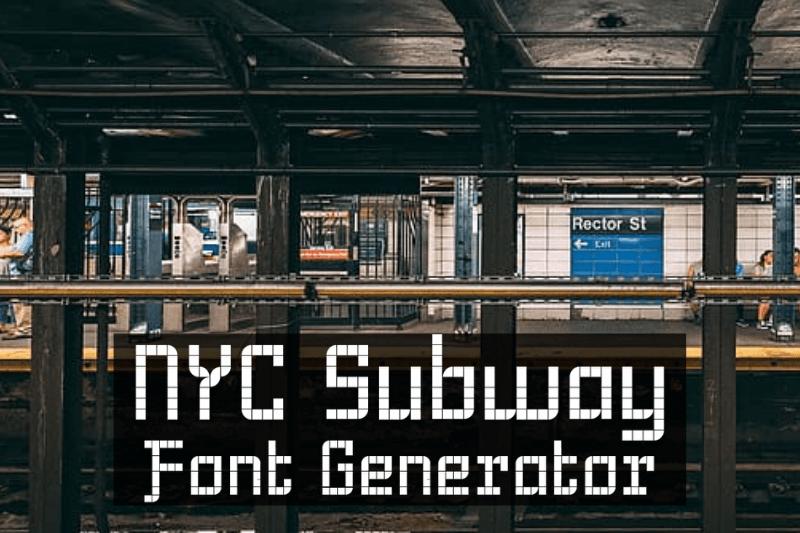 The New York City Subway is one of the world's largest and busiest public transportation systems. It serves millions of passengers daily, providing a vital means of transportation throughout the city's five boroughs. The subway system is renowned for its extensive network of routes, iconic stations, and distinctive visual identity, including its typography.
About NYC Subway Font
The NYC Subway system is called "Helvetica." It is a widely recognized and influential sans-serif typeface designed by Max Miedinger and Eduard Hoffmann in the 1950s. The typography in the NYC Subway font features clean, simple, and highly legible letterforms, making it ideal for conveying essential information to passengers quickly and efficiently.
The Helvetica About the NYC Subway system is characterized by its uniform stroke widths, balanced proportions, and neutral appearance. The letterforms are designed to be easily readable from a distance, ensuring commuters can navigate the subway system effectively. The boldness and clarity of the Helvetica font contribute to its timeless and iconic status.
NYC Subway Font Generator
The popularity and recognition of the NYC Subway font have led to the development of NYC Subway font generators. The NYC Subway font generator now offers customization options, allowing users to input their desired text and instantly see it transformed into the NYC Subway font style.
Whether for creating subway-themed artwork, designing graphics, or expressing their love for New York City, these generators offer a user-friendly and accessible means to evoke the iconic NYC Subway font style.
Conclusion
The NYC Subway system has become synonymous with the city's public transportation network. Its legibility, simplicity, and timeless design make it ideal for conveying essential information to subway passengers.
Write Your Text
Pick Font Size
Choose Text Color
Choose background Color
Text Preview
Fonts Pool text Generator is Awesome tool.
Fancy Font Generator
---
Generate Text Using More Font Styles
Text generated by us for you