Spiderman Font Generator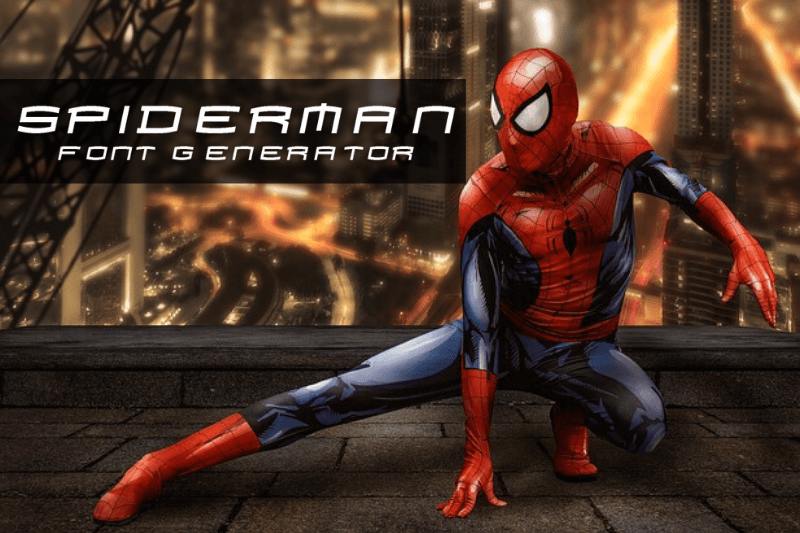 Spiderman, the beloved superhero created by Stan Lee and Steve Ditko, has captured the hearts of fans around the world. The character's distinctive logo and unique typography have become synonymous with the web-slinging hero.
About Spiderman Font:
The Spiderman logo is often referred to as "Homoarakhn." This font features bold capital letters with sharp edges, resembling a comic book style. The letterforms are slightly elongated, creating a dynamic and energetic appearance that reflects the agility and strength of the superhero. The Spiderman font captures the essence of Spiderman's adventurous spirit, making it instantly recognizable and iconic.
Spiderman Font Generator:
For fans and designers who want to infuse their projects with the essence of Spiderman, the Spiderman Font Generator is a fantastic tool. This online generator allows users to create custom typography in the style of the Spiderman font. Users can generate Spiderman-inspired letterforms by inputting their desired text and experimenting with different variations, sizes, and effects. The Spiderman Font Generator provides fans with a platform to add web-slinging excitement to their creations.
Write Your Text
Pick Font Size
Choose Text Color
Choose background Color
Text Preview
Fonts Pool text Generator is Awesome tool.
Fancy Font Generator
---
Generate Text Using More Font Styles
Text generated by us for you