Ferrari Font Generator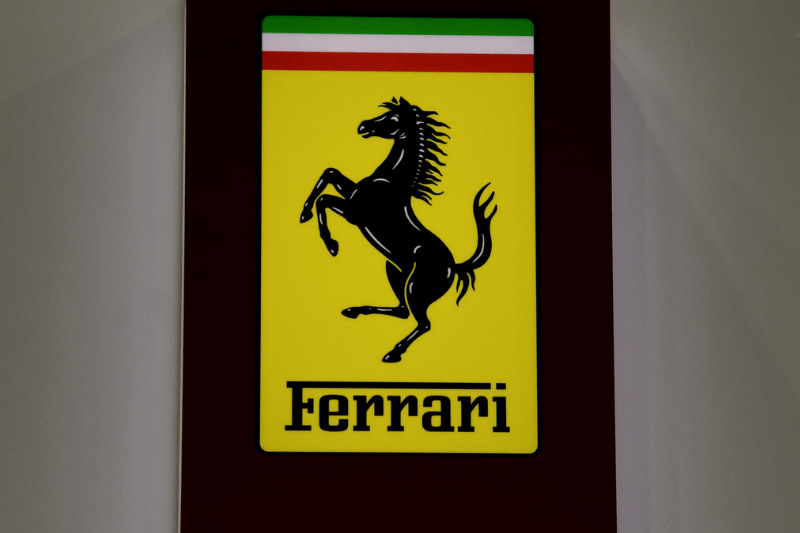 Ferrari is a legendary Italian luxury sports car manufacturer that has captivated automotive enthusiasts for decades. Founded in 1939 by Enzo Ferrari, the brand has become synonymous with speed, performance, and elegance. Ferrari cars are known for their sleek designs, powerful engines, and rich racing heritage. The brand's logo, including its iconic font, plays a crucial role in conveying the essence of Ferrari's brand identity.
About Ferrari Font
The Ferrari logo is called "Ferrari Cavallino, very similar to Ferro Rosso by M. Hagemann." It is a custom typeface designed exclusively for the brand. The Ferrari font is characterized by its bold and dynamic letterforms. The typography exudes a sense of speed, precision, and sophistication, which aligns perfectly with Ferrari's high-performance image.
The Ferrari font features strong, angular letters with sharp edges and distinct proportions. It combines uppercase and lowercase letters, with the uppercase characters emphasizing boldness and impact, while the lowercase letters provide a balanced and harmonious touch. The stroke width variations within each letter add depth and dimension to the typography, enhancing its visual appeal.
Ferrari Font Generator
The popularity of the Ferrari font has inspired the creation of Ferrari font generators. Our Ferrari font generator offers customization options, allowing users to input their desired text and instantly see it transformed into the Ferrari font style. Some generators even provide additional features, such as adjusting letter spacing, choosing different font variations, or applying effects to enhance visual impact.
Whether for personal projects, fan art, or commercial use, these generators enable users to capture the essence of Ferrari's brand identity and infuse it into their creative work.
Conclusion
The Ferrari font is essential in establishing the brand's visual identity. Its bold and dynamic design perfectly reflects Ferrari's image of speed, precision, and elegance. With the availability of Ferrari font generators, you and your designers can easily embrace the iconic typography of one of the world's most renowned luxury sports car manufacturers.
Write Your Text
Pick Font Size
Choose Text Color
Choose background Color
Text Preview
Fonts Pool text Generator is Awesome tool.
Fancy Font Generator
---
Generate Text Using More Font Styles
Text generated by us for you