Old English Font Generator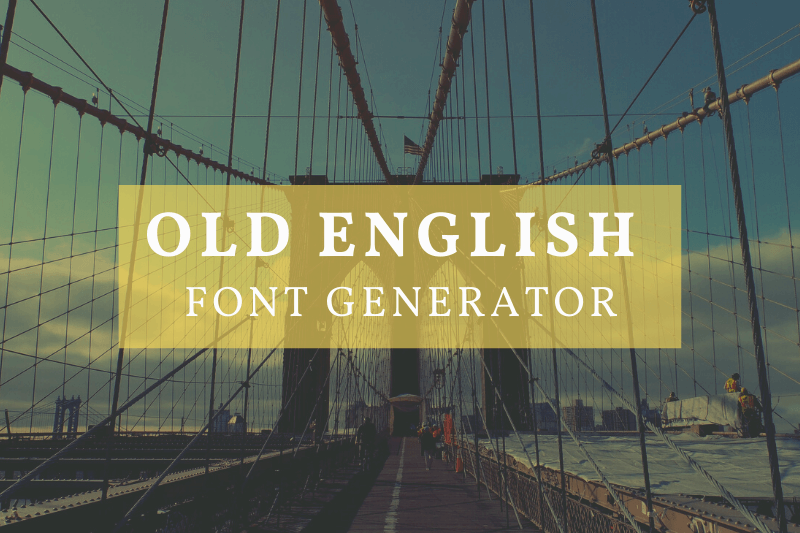 Old English or blackletter is one of the oldest writing styles that date back to more than a thousand years ago. The unique vibe of this style of writing makes it a fantastic style of writing even today. With the old English font generator from Fonts Pool, you can convert any text into an old English image.
The type of font we choose for conveying our message, feelings, or emotions has many effects. For instance, in the case of quoting about a medieval incident adding the old English font will add a nice flavor to your writing. You can add different images of the various styles of old English writing.
In the case of our tool, the most fun thing is that you can convert your font anytime you want. So, try the tool and have fun with it. You can add the medieval feel to your blogs, Facebook, Instagram, Twitter, memes, Reddit, and many other ways you want. These images can be an excellent addition.
Write Your Text
Pick Font Size
Choose Text Color
Choose background Color
Text Preview
Fonts Pool text Generator is Awesome tool.
Generate Text Using More Font Styles
Text generated by us for you